Expect traffic delays in the Village of Owego 3/25/19 Main St. from Church St. to John St. will be CLOSED from 7 AM until 2 PM for the funeral of DOT worker Matt Howe.
Accident Reports
---
For your convenience, most Motor Vehicle accident reports are available online within 3 business days.
To purchase your report online:
• Click on the link below
• Then click on "Purchase a Crash Report" in the middle of the page and follow the simple instructions.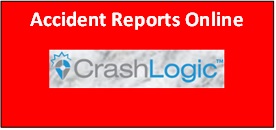 Accident reports may also be picked up in person at the Records window Monday - Friday 8:00 AM - 4:00 PM (excluding holidays). There is a 25¢ charge per page.
If a copy of any other type of report is needed, please click on the link to go to our Freedom of Information page
or contact the Records Division directly at (607) 687-8460.