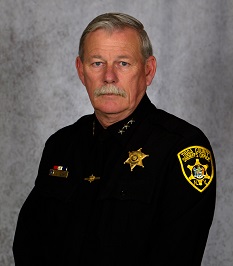 Sheriff Gary W. Howard

On behalf of the dedicated men and women of the Tioga County Sheriff's Office, I would like to welcome you to our official website.

Your Sheriff's Office is a full service Public Safety organization, comprising of seven operation divisions, employing 101 full time and 20 part time personnel. As your elected Sheriff, I am proud to provide the citizens of Tioga County a variety of services which all center on Public Safety. Most of what we offer and do is referenced within this site for you to explore. Whether you are looking for information relating to the County Jail; signing up for emergency alert notifications; or just curious about what your Sheriff's Office has to offer, the information and links contained in this website will hopefully provide you with the answer to your questions.
I encourage you to explore the entire website, utilize the resources, and to make contact with my staff with any public safety concern or questions you may have. The safety and security of our Tioga County communities involves each and every one of us. So, please be proactive and safety conscious.